Schedule
9:00 PM UTC – Overlord III
9:25 PM UTC – Comfort Break
9:30 PM UTC – Attack on Titan – Season 3
9:55 PM UTC – Comfort Break
10:00 PM UTC – Grand Blue
10:30 PM UTC – Aftershow – (Subject to Change) Banana Fish,  Chio-chan no Tsuugakuro, Chuukan Kanriroku Tonegawa, Hataraku Saibou, Boku no Hero Academia, Steins;Gate 0, Persona 5.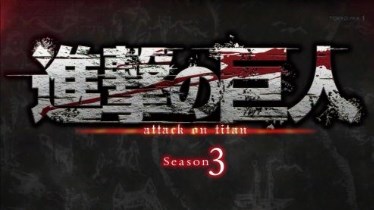 Autumn Shows
(To Be Confirmed!)
Watch With Friends!
Every Saturday Axis Order gather together in congregation for the most popular currently airing anime shows.
Your favourite shows will be even better when enjoyed together with friends!